METALTOP
A total package of high-quality solutions
Metaltop, a recognized supplier of coating services, offers wear solutions in the broadest sense of the word. Preventive, because we apply coatings that protect parts against wear. But also by means of repair of worn parts. With a wide range of services, we look for the best solution for every wear issue for our Dutch and foreign customers. We do this on the basis of years of experience and sector-specific knowledge.

Characteristic for Metaltop is the versatility of the number of services we offer. Both in the field of repairs and in the field of operations. We offer high-quality and innovative protective layers in a very wide range. For our coatings, we use high-quality additives, well-developed process conditions and spraying and welding parameters.

Fast, flexible and accurate
Our specific knowledge of the complex activities ensures that we know how to solve the challenges of our customers in the best possible way. Thanks to our extensive experience, we carry out our work quickly and accurately. In case of urgent questions, we are flexible in order to be able to supply the required wear solution as quickly as possible. You as a customer, and your issue, are always our main focus.

We specialize in the application of coatings and protective layers. With this we make the most diverse (machine) parts future-proof. The coatings often ensure that the parts perform even better after treatment than they did in their original state!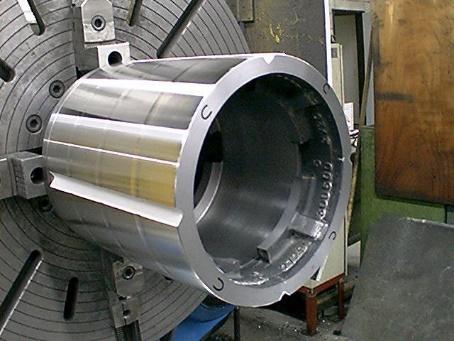 Our Approach

We form a complete picture of the situation through a thorough analysis of the problem definition or challenge of the customer. If necessary, we do this analysis at the customer's location. In this way we find out what exactly is needed to offer you, our customer, the best solution to your problem. We challenge you to involve us in your coating applications as early as the design phase, in order to be able to offer the optimal and most cost-efficient solution.

Metaltop sees the application of wear and corrosion resistant layers as its core business. We apply these layers by means of thermal spraying and welding. Nowadays, laser cladding is also part of our service range. Our activities can be divided into the following three categories:


Repair of used parts
The application and processing of coatings on supplied new parts
Manufacturing parts from "scratch"
We always carry out these activities in close consultation with the customer.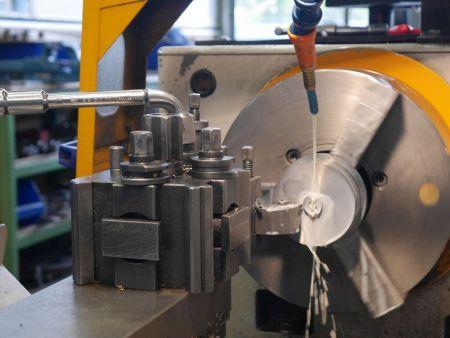 Cooperation
Collaboration runs like a thread through our activities. We therefore see offering solutions for wear problems to customers as a collaborative process with the customer. Together with you - but possibly also with other specialists - we look at the best option to tackle your issue. What counts is the best possible solution that helps you.

Metaltop is a member of the Thermisch Spraying Association and the Gesellschaft Thermisches Sprizten. Companies from the sector come together here to keep up to date with the latest developments in the field of thermal spraying and welding. Furthermore, companies within these groups are discussing the possibility of training and qualifying its personnel in order to become recognized operators and engineers. The increase in knowledge is aimed at jointly looking for solutions to any problems within the industry.

We have the quality of our work examined by an independent research lab. In this way we can guarantee that our wear and corrosion resistant layers are in order. Finally, our company has Lloyd's Register Quality Assurance (LRQA). This means that we carry out the work under Lloyds certification, a quality mark that is much in demand for work in shipping, crane and hoisting installations and windmill applications.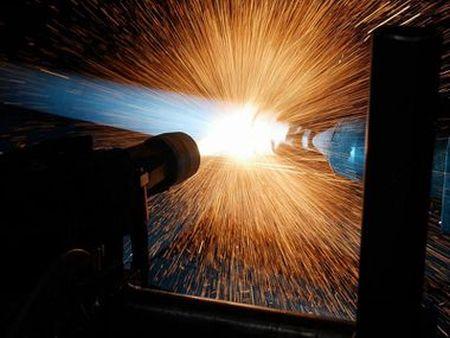 Durability
An important feature of our coatings and surface treatments is that the life of parts is greatly extended. Because the parts need to be replaced less often, less raw material is needed for the production of newly built parts.

We want to design our processes in a sustainable way. We collect all the residual metal that is not reaching the surface of the workpiece in order to reuse it. In general, we recycle as many materials as possible from our processes. When machinery is replaced, older and less environmentaly friendly equipment is prioritised. In that way, we work towards the most clean and modern environment possible. Finally, we invest in processes that reduce the ecological footprint of the products we offer.